Legal Representation For Your Car Accident Injuries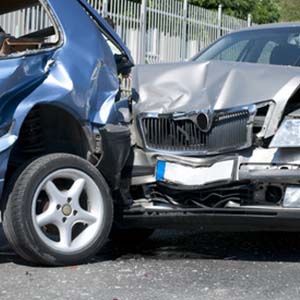 Being in a car accident caused by someone else is NOT fun. Being injured in the crash can be overwhelming. What do you do? Where do you turn? Simple: Call me. I can help. I will discuss your case with you in everyday language so that you can make intelligent decisions on your claim.
An injury claim is resolved in layers - layers that sometime seem to contradict each other. Do NOT let fear grip you. Do NOT sign away your rights prematurely in an attempt to escape the situation. I can help you manage the confusion today. If you have been injured in a car accident, leave the legal process to the legal professional who will advocate for your rights and your complete recovery so that you can focus on returning to your normal life.
Some injuries are temporary. Some are permanent. We can help you decide how to plan for tomorrow by managing you claim correctly now.
Car Accident Injuries
A variety of injuries result from car accidents. Some injuries include:
Whiplash
Head injuries
Broken bones
Spinal cord injuries
How I Work
I understand that you have a lot on your plate after your car accident. I want to ease the hassle a little bit by taking care of the legal process to obtain the recovery to which you are entitled. When you become my client, expect the following:
Personalized one on one care. Direct communication with me, rather than with a handful of other people who do not understand the ins and outs of your case.
Hospital and home visits, as well as weekend and after hour meetings.
Over fifteen years experience in car accident cases.
Licensed in Washington and Oregon.
Committed to helping you maximize your recovery as I minimize the hassle of it.
Getting Started
If you have been injured in a car accident trust me to serve as your legal professional to take care of your legal needs so that you can focus on your physical recovery. Contact me today at 360.906.8330.