Legal Representation In The Case Of A Dog Bite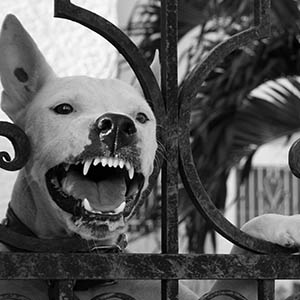 Whether you, your child, or another loved one was bitten by a dog, the results can be devastating. Dog bites hurt and are often scary, traumatizing events that leave physical and emotional scars. Rather than suffer through managing your dog bite claim alone, contact me for caring, legal representation to protect your rights into the future.
Dog Bite Classifications
There are four types of dog bite classifications, with the first being unreported dog bites. The other three are minor dog bites, serious to severe dog bites, and fatal dog bites.
Minor Bites – A minor dog bite does not typically leave lasting physical effects. A minor bite might include a bruise or even a small break in the skin from the dog's teeth. Many times, this type of bite only requires a good cleaning, as well as a possible antibiotic. Sometimes the emotional price of a minor bite could be more serious than anything else.
Serious to Severe Bites – A serious to severe bite is one that results in a deep puncture, a laceration, or an avulsion. These injuries typically require surgery or suturing. On some occasions, these types of dog bites require hospitalization. A minor bite that becomes infected and requires hospitalization could also be classified as a serious to severe dog bite.
Fatal Bites – On very rare occasions, dog bites cause death. Whether the death was instant, or the result of a lasting injury, it can be linked to the dog bite and someone should be held accountable.
Get Help Fast
If you have suffered a dog bite, whether it was you or a loved one, you need professional help. With over fifteen years of experience as an injury attorney, I am committed to providing each and every client with the personalized legal experience that you deserve. You will not get the run around that you get elsewhere. You will work directly with me and I will do all that I can to truly understand your case and get you the compensation that you deserve.
Get Started Today
Before you suffer alone, contact me to learn all that you can about the legal process involving dog bites and to find out what I can do for you. Call 360-225-9960 for more information.